Steve's Photography Site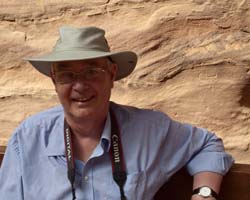 Steve in Petra - Photo by Pat
Welcome to my personal corner of cyberspace. I use the site to show off some of my photographs. If you like what you see, why not get in touch?
Latest Updates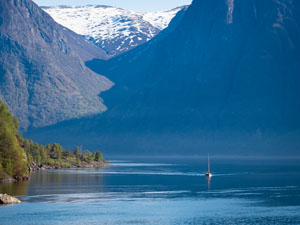 Sognefjord near Flåm
Buttermere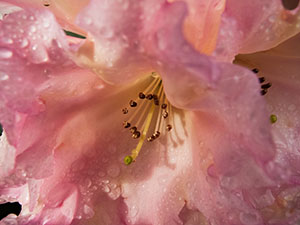 Pink Rhodedendron, Lanhydrock
Norway
The Norwegian Fjords is one of those places which everyone should visit. So, we had to go. We took a cruise from Bristol so not far to travel to the ship - the "Marco Polo".
Having said that everyone should visit, the whole place is overwhelmed by tourists who contribute little to the local economy. Small villages of a few hundred pople are overrun by thousands of visitors. All the visitors eat and drink on the ship so they spend little in local shops and restaurants.
Tourists will still go as the fjords are stunningly beautiful. Some images of the Fjords are here
Lake District
We have been visiting the English Lake District for many years. We used to visit every Easter for years with the children. They have now long since left home.
Last October we were there when the end of storm Ophelia passed through. It felt as if the hotel windows were going to blow out! More recently, in March 2018, we were there again - in the same hotel. We had just had a cold spell but we got a couple of sunny days at the beginning of the week.
The new images of the Lake District are here.
Gardens
Looking back over pictures from the last few years, I realised that I have vistied several garden, but not shared the images here. So, I have added images from more gardens including the National Trust Garden at Lanhydrock and RHS Rosemoor.
My knowledge of horticulture bring what it is, I cannot name all the flowers. It has been joked that my understanding is at the level of "If it is white it is probably a daisy. If it isn't, it probably isn't!"
So, if you can tell me what the White and Red flowers at Lanhydrock are... I'll update the title.
The flowers from Lanhydrock and Rosemoor are here.